Regular price
Sale price
A$27.95
Unit price
per
Sale
Sold out
Vegan Vitamin D3 is a one-a-day, plant source of vitamin D formulated to:
Help prevent dietary vitamin D deficiency
Support muscle strength and function
Support immune system health
Maintain bone strength, integrity & health
View full details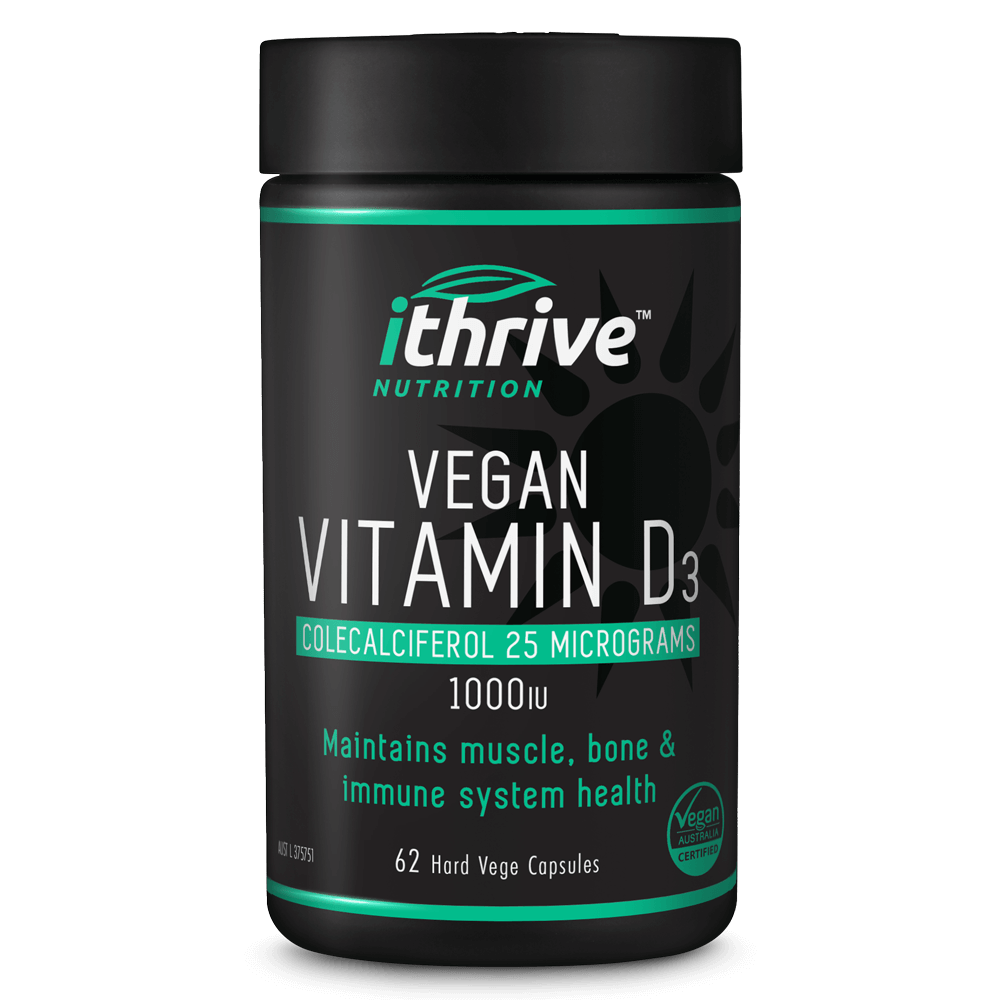 Your Bottle of
Sunshine.
Vitamin D3 is naturally produced by your body when exposed to sunlight, and yet for those who spend most of their time indoors it can be a challenge to maintain healthy levels of this essential vitamin.
Shedding Light on the Source.
Most D3 supplements are derived from lanolin, an oil in sheep's wool. Our Vegan Vitamin D3 however is sourced from lichen. The end result is an identical vitamin, but one that is purely plant sourced.
Directions for Use
Adults: Take 1 capsule daily with a meal, or as professionally prescribed.
Cautions
Take two hours away from all prescription medications.
Warnings
Always read the label and follow directions for use. Vitamins can only be of assistance if the dietary vitamin intake is inadequate. Advise your doctor of any medicine you take during pregnancy, particularly in your first trimester.
No Added
Vegan friendly. No added gluten, lactose, soy, starch, salt, wheat products, artificial colourings, flavourings or preservatives. Contains sugars & sulfites.