Regular price
Sale price
A$26.95
Unit price
per
Sale
Sold out
Adreno Ignite™ combines adaptogenic herbs, B vitamins and the world's most clinically studied Ashwagandha (Withania). Traditionally used in Western herbal medicine to assist with:
Adapting to exhaustion associated with physical, mental and emotional stress
Promoting stamina
Supporting energy levels
Supporting a healthy stress response
View full details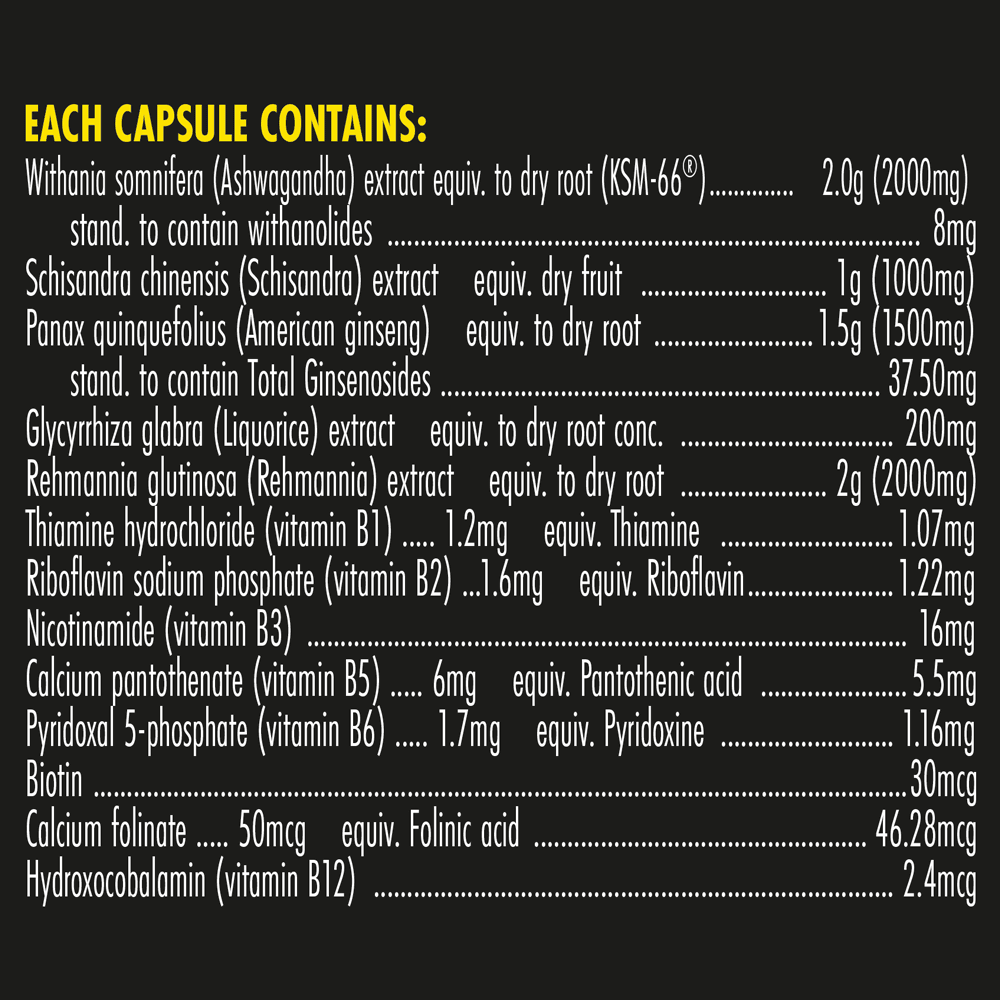 Better Balance.
Adreno Ignite™ is formulated for busy people balancing a full load of responsibilities. If you find yourself regularly stressed or exhausted, Adreno Ignite™ is for you.
Meet Your Adrenals.
Your adrenals are two small glands located on top of your kidneys that secrete stress hormones, such as cortisol, adrenaline and noradrenaline - All of which are used to prepare your body for a fight or flight response.
Adrenal Fatigue
Adrenal fatigue occurs when the adrenal glands are unable to keep up the pace needed, to secrete stress hormones on demand. As a result, they can't produce quite enough of the hormones you need to feel good. This can result in symptoms like exhaustion, weakened immunity, sleep disturbances, and food cravings.
The root cause of adrenal fatigue can be mental, spiritual, emotional, chemical or dietary imbalances.
Directions for Use
Adults: Take 2 capsules daily or as recommended by your healthcare practitioner.
Cautions
Take two hours away from all prescription medications. Not recommended for use during pregnancy and breastfeeding.
Warnings
Always read the label and follow directions for use. If symptoms persist talk to your health professional.
No Added
Lactose, nuts, wheat products, yeast, eggs, artificial colourings, flavourings or preservatives.