Regular price
Sale price
A$39.95
Unit price
per
Sale
Sold out
B-Active™ takes the best of modern science to maintain and support:
Energy production and vitality
Nervous system function
Healthy stress response
Cognitive function
Cardiovascular health
General health and well being
View full details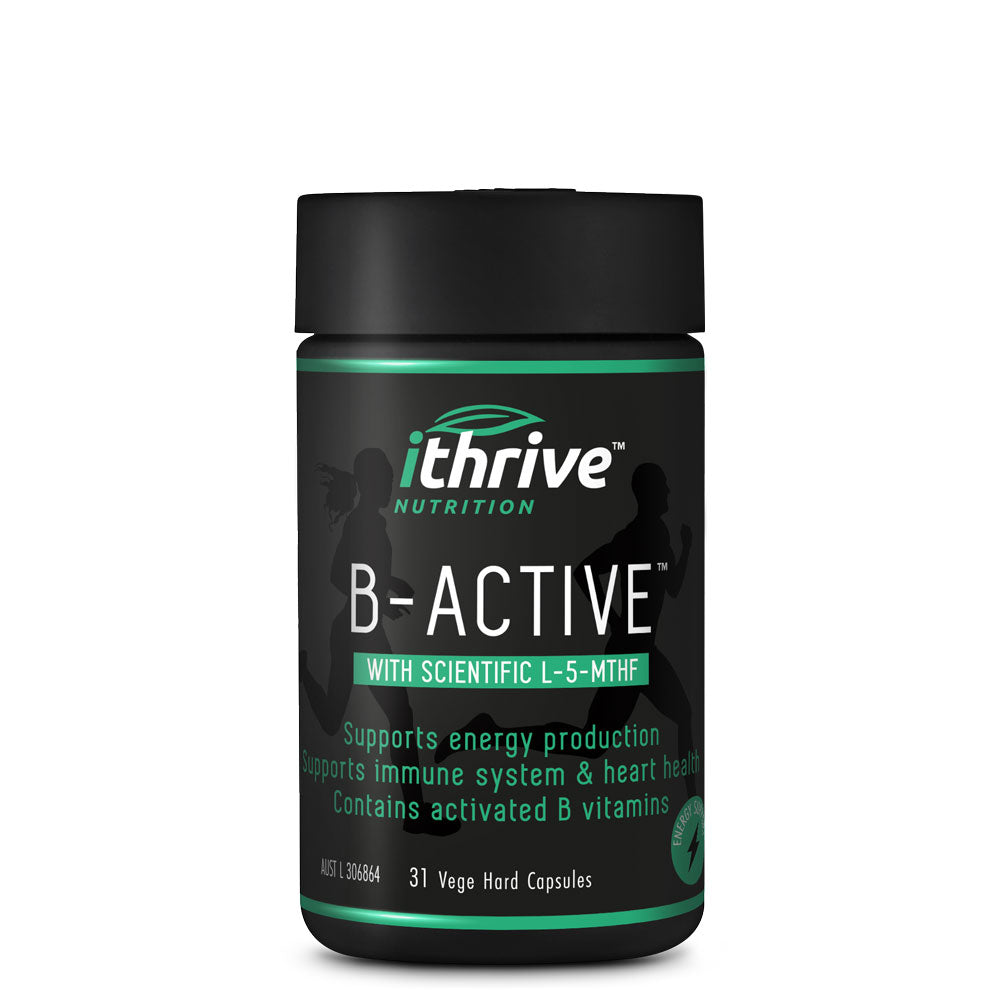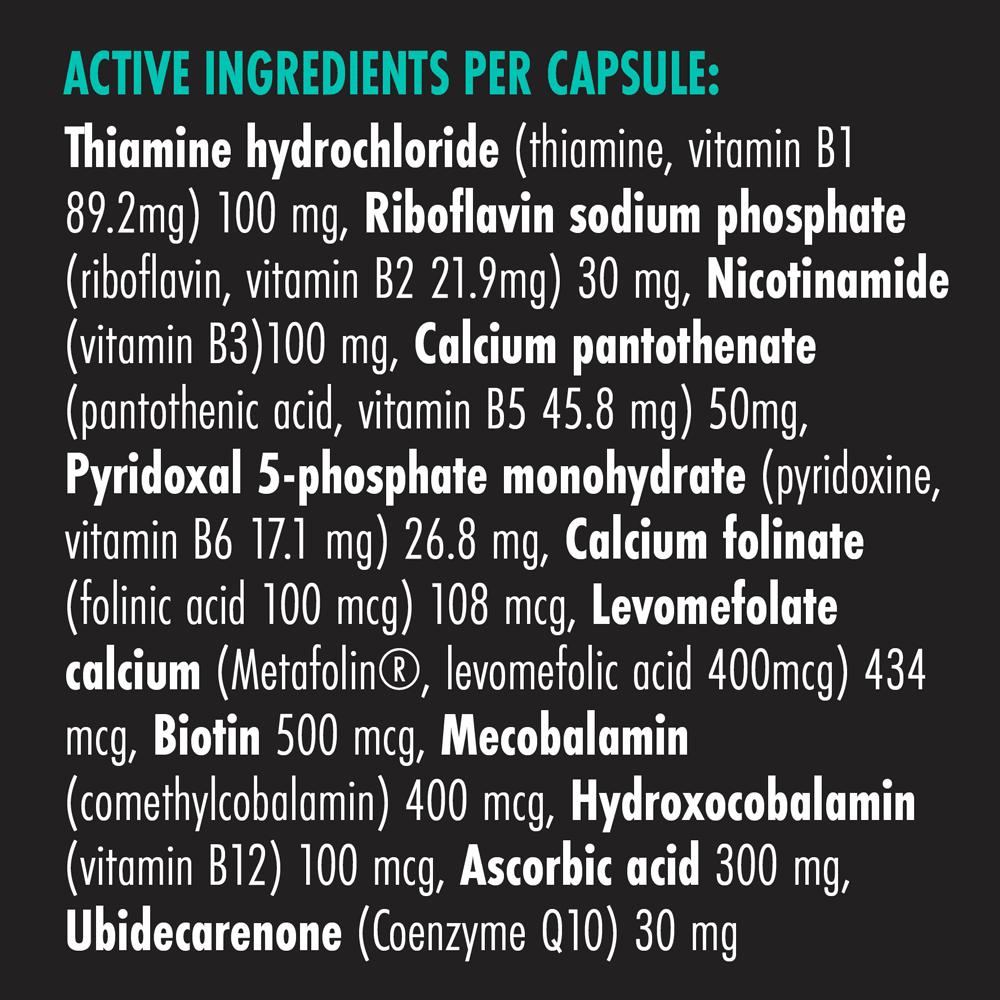 Fuel Your Fire.
B vitamins play an important role in maintaining health, enhancing performance, and ensuring that energy can be produced for physical activity.
One For All,
All in One.
B-Active™ provides the full suite of all 8 B vitamins with added Vitamin C and CoQ10 for energy production and antioxidant support.
B ≠ B
Not all B Vitamins are Equal
Active forms of B vitamins are ready for the body to use immediately. B-Active™ is formulated with active forms of all B vitamins and contains the naturally occurring primary form of folate Metafolin®.
When you exercise frequently and at a high intensity, your cells require more B-vitamins to replenish your energy. Taking them in an activated form helps ensure that they are delivered straight to your cells so they can help optimise energy production.
Directions for Use
Adults: Take 1 capsule daily with food or as recommended by your healthcare practitioner.
Cautions
Take two hours away from all prescription medications.
Warnings
Always read the label and follow directions for use. If symptoms persist, talk to your health professional. WARNING - contains vitamin B6. Stop taking this medication if you experience tingling, burning or numbness and see your healthcare practitioner as soon as possible. Vitamins and minerals can only be of assistance if dietary intake is inadequate. Do not take while on warfarin therapy without medical advice.
No Added
Salt, dairy, gluten, wheat products, eggs, nuts, artificial colourings, flavourings or preservatives.