Regular price
Sale price
A$48.25
Unit price
per
Sale
Sold out
Traditionally used by Western herbal medicine as a laxative and vermifuge, to help remove intestinal pinworms and threadworms.
Unique powdered herb
Minimal added excipients
View full details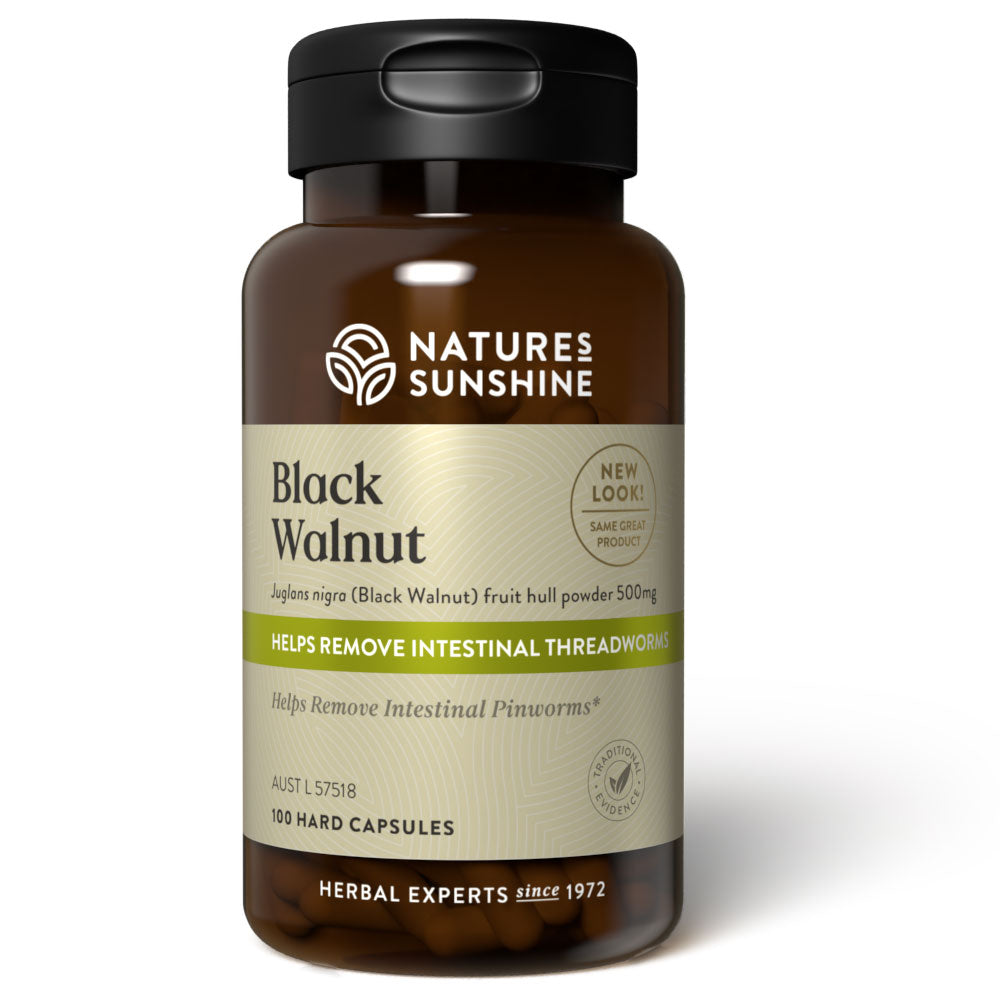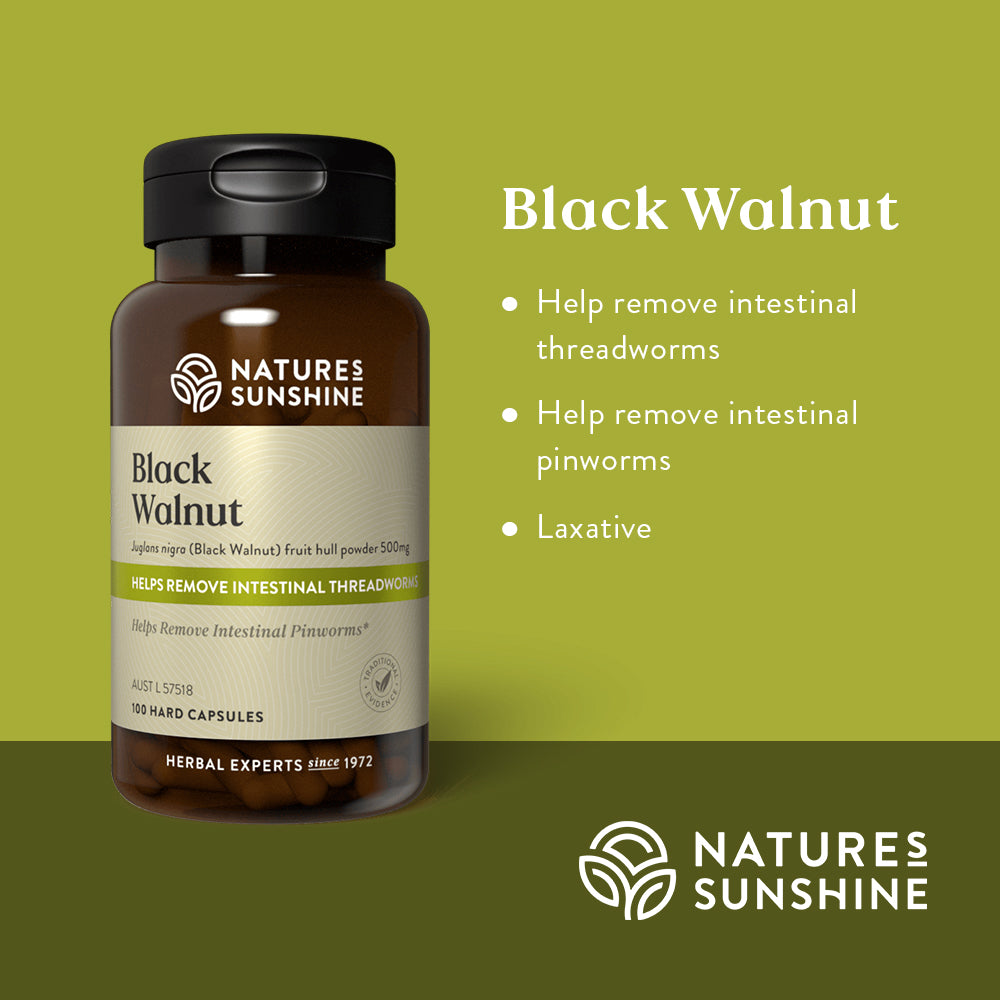 Black Walnut
Benefits of Black Walnut
Traditionally used in Western herbal medicine to:
Help remove intestinal threadworms
Help remove intestinal pinworms
Laxative
The hull of the walnut fruit is a natural laxative.
EACH CAPSULE CONTAINS
Juglans nigra (Black walnut) fruit hull powder 500mg
DOSAGE
Adults: Take 2 capsules twice daily with a meal, or as professionally prescribed.
PACK SIZE
100 gelatin capsules
NO ADDED
Gluten, lactose, soy, starch, sugars or salt, wheat products, artificial colourings, flavourings or preservatives.
CAUTIONS
Not recommended while pregnant or breast feeding.
Take two hours away from all prescription medications
WARNINGS
Always read the label and follow directions for use. If symptoms persist, talk to your health professional. Drink plenty of water. Do not use when abdominal pain, nausea or vomiting are present or if you develop diarrhoea. If you are pregnant or breastfeeding - seek the advice of a healthcare professional before use. Prolonged use may cause serious bowel problems.
Contains tree nuts.
T&Cs: I agree to the Terms and Conditions listed above
A family thing!
NS Black Walnut is our family go to as soon as irritating and niggly behaviours occurs. We live on a farm and taking care of animals mean you accept that good care includes a good intestinal tract, and correct deworming assists in this. This means we humans should also have a gentle and regular cleanse too, to keep us in good digestive form and happier too.
T&Cs: I agree to the Terms and Conditions listed above
Instant results for the first time in years
I knew black walnut is a key herb for parasite and worm cleanes but I'm AMAZED at how fast it's working for me. I've been suffering for years with chronic issues, with little to no luck with other herbs. I kept intuitively feeling I needed black walnut "something stronger", anyways fast forward a week & ive noticed my candida almost completely go away. And I'm noticing small parasites/worms leave my body also. THANK GOODNESS 🙌🏼 Be consistent with taking them. I'm going to give them a good crack & stay on them for a while. I've always loved this brand I can't tell you how happy I am to have the deeper issues now dying away. If you have candida, get these, I've been suffering for years and had instant relief