Regular price
Sale price
A$64.95
Unit price
per
Sale
Sold out
Boswellia, also known as Indian Frankincense has a long history of use in Ayurvedic medicine for the relief of mild rheumatic aches and pains. Boswellia has analgesic and anti-inflammatory properties which can help:
Relieve pain
Reduce mild joint aches and pains
Decrease symptoms of mild arthritis and osteoarthritis such as mild joint soreness, stiffness, aches, swelling and pain
View full details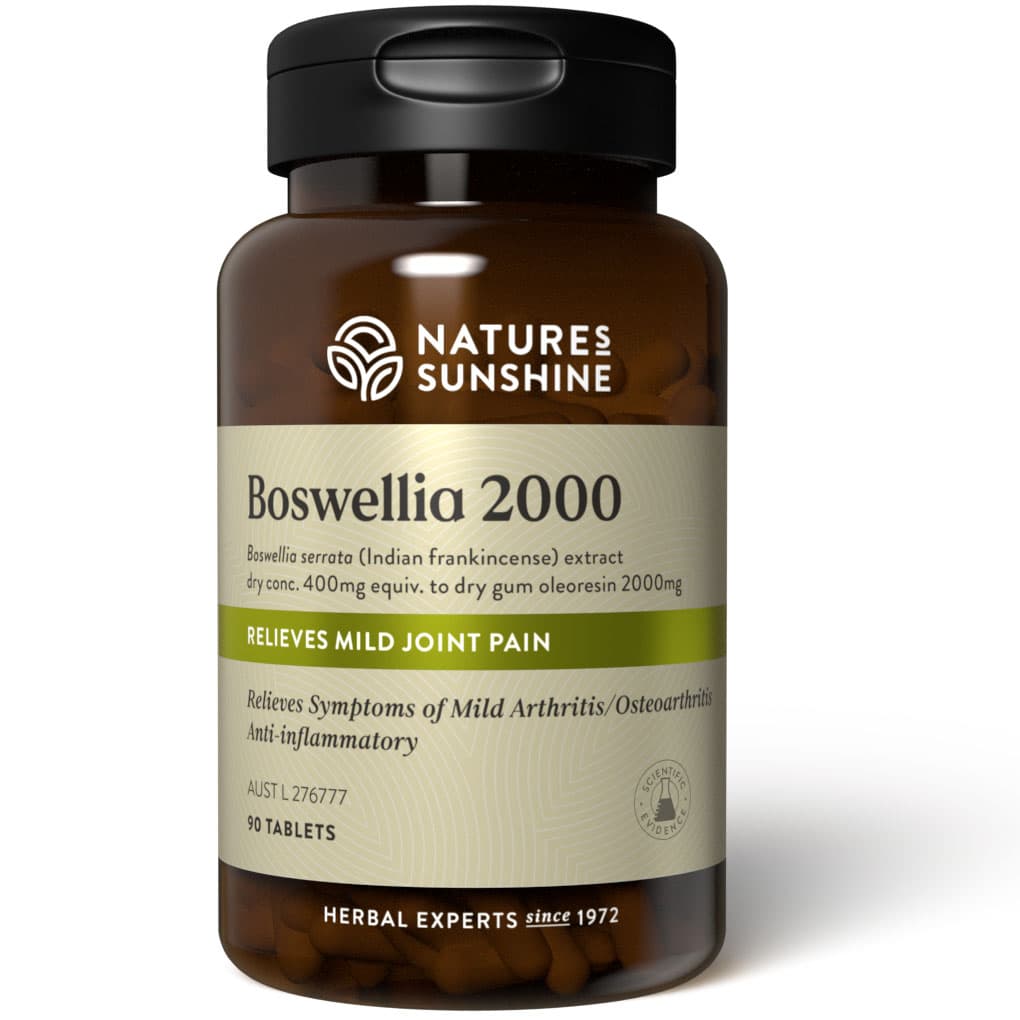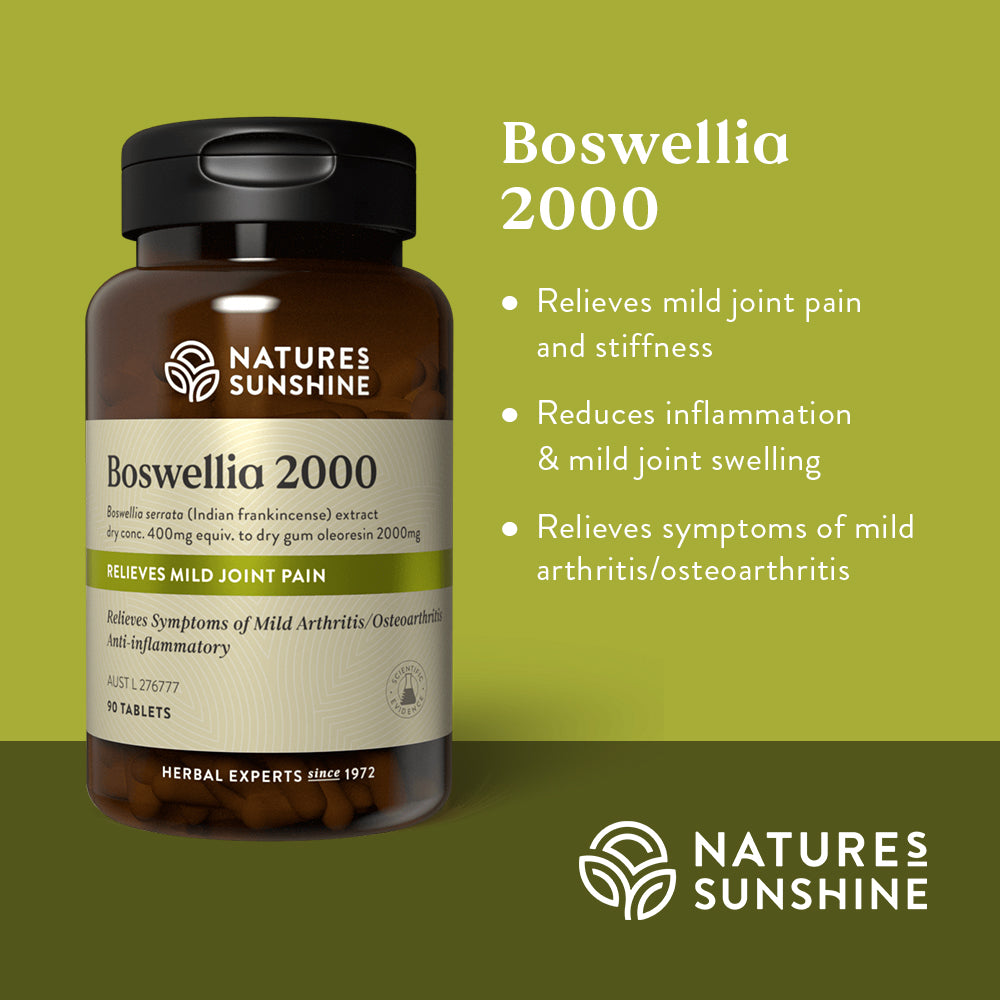 Boswellia
Nature's Pain Reliever
Relieves mild joint pain and stiffness
Reduces inflammation & mild joint swelling
Relieves symptoms of mild arthritis/osteoarthritis
Promotes joint mobility
Dried boswellia resin naturally has a rich orange colour.
EACH TABLET CONTAINS
Boswellia serrata (Indian frankincense) gum oleoresin 2000mg equiv.dry gum 400mg std.to contain 100mg boswellic acid
DOSAGE
Adults: Take 1 tablet three times daily with a meal, or as professionally prescribed.
PACK SIZE
90 Tablets
NO ADDED
Vegan friendly. No added Gluten, lactose, soy, starch, sugars or salt, animal products, wheat products, artificial colourings, flavourings or preservatives
CAUTIONS
Not recommended while pregnant or breast feeding.
Take two hours away from all prescription medications
WARNINGS
Always read the label and follow directions for use.
If symptoms persist, talk to your health professional.
T&Cs: I agree to the Terms and Conditions listed above
Life Saver
Boswellia has been a life saver for me. I have osteoarthritis in my thumb that has been very painful and difficult to do daily tasks. Since taken Boswellia, I noticed a huge difference in my pain within a few weeks. I definitely recommend this product for arthritis sufferers
T&Cs: I agree to the Terms and Conditions listed above
Great product!
Love your products and super fast delivery.
Very happy customer and i will certainly be ordering again.
Better for Joint Pain Than Paracetamol
I have been taking one in the morning and evening and it has helped a lot, so much better than taking Paracetamol.