Regular price
Sale price
A$39.95
Unit price
per
Sale
Sold out
Gathered in the early summer and stored and for one year before use, the aged bark of Cascara sagrada, also known as 'sacred bark' is traditionally used in Western herbal medicine as a laxative to relieve constipation.
Unique powdered herb
No added excipients
Vegan friendly
View full details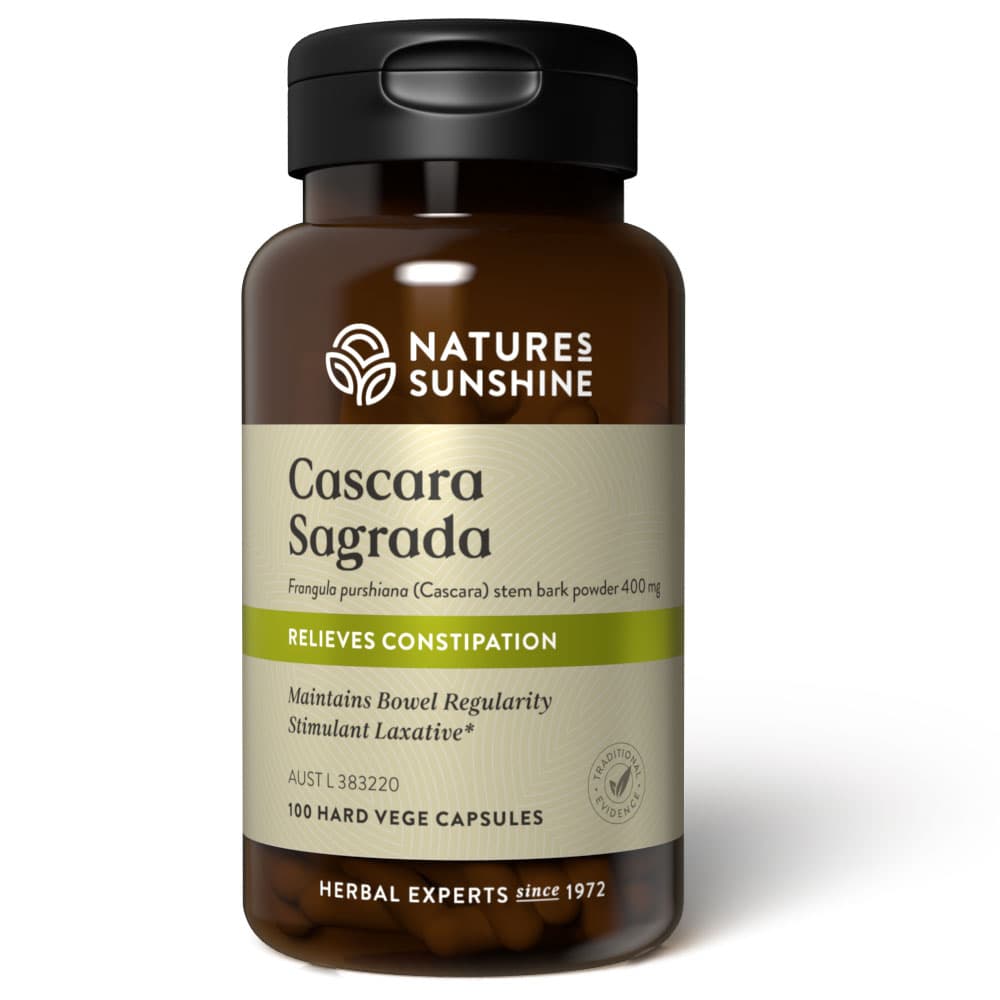 Cascara Sagrada
Regularity Support
Traditionally used in Western herbal medicine to:
Relieve constipation
Maintain bowel regularity
Stimulant laxative
Now in Vege Capsules
Cascara sagrada bark prior to being powdered.
EACH CAPSULE CONTAINS
Frangula purshiana (Cascara sagrada) bark powder 400mg
DOSAGE
Adults: Take 1 or 2 capsules with plenty of water in the evening, or as professionally prescribed.
PACK SIZE
100 vege capsules
NO ADDED
Vegan friendly. No added gluten, lactose, soy, starch, sugars or salt, wheat products, artificial colourings, flavourings or preservatives.
CAUTIONS
Not recommended while pregnant or breast feeding.
Take two hours away from all prescription medications
WARNINGS
Always read the label and follow directions for use.
If symptoms persist, talk to your health professional. Prolonged use may cause serious bowel problems. Do not use when abdominal pain, nausea, or vomiting are present or if you develop diarrhoea. If your pregnant or breast-feeding seek the advice of a healthcare professional before using. Drink plenty of water. Not recommended for use in children under 12 years.
T&Cs: I agree to the Terms and Conditions listed above
Great Assist
Really assists with bowel issues. I use this everyday and notice a huge difference if I don't use.
T&Cs: I agree to the Terms and Conditions listed above
Roma
Didn't really work that well for me
Hi Roma,
Thanks for taking the time to share your experience. All of our products come with a 100 day money back guarantee. All we ask is that you take the product according to the instructions for at least a month. If you don't see the results you were looking for, email us at contact@nspaust.com.au and we'll issue a full refund for the Cascara Sagrada.
T&Cs: I agree to the Terms and Conditions listed above
Unfortunately I never received the parcel and I was not able to use
Cascara Sagrada
Hi Brigitte, thanks for taking the time to leave a review. We'll be reaching out to you to make sure you receive your order.
Cascara Sagrada
only received it today Feb.17
T&Cs: I agree to the Terms and Conditions listed above
Excellent service