Regular price
Sale price
A$26.95
Unit price
per
Sale
Sold out
Chill Out™ is a comprehensive sleep, calming and relaxing formula combining premium herbal extracts traditionally used in Western medicine to assist with:
Stress, tension and nervous unrest
Reducing symptoms of mild anxiety
Relieving restless sleep
View full details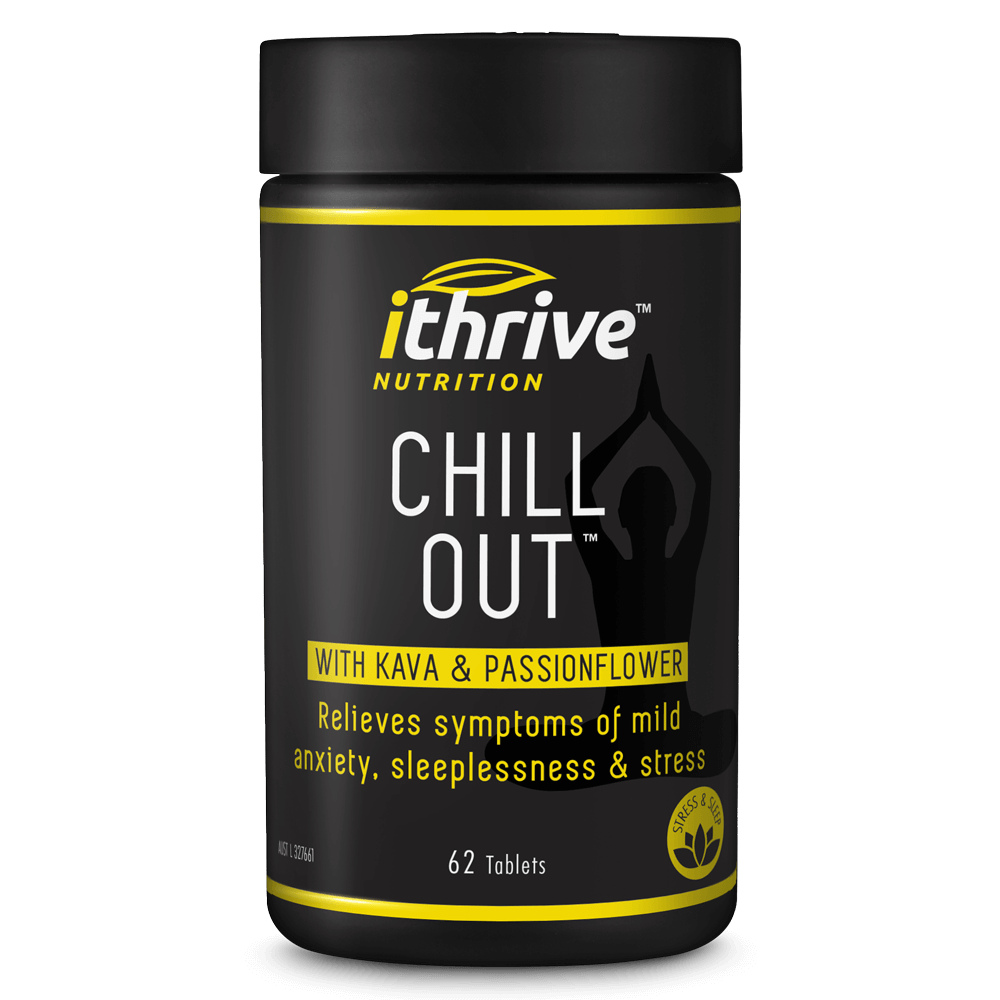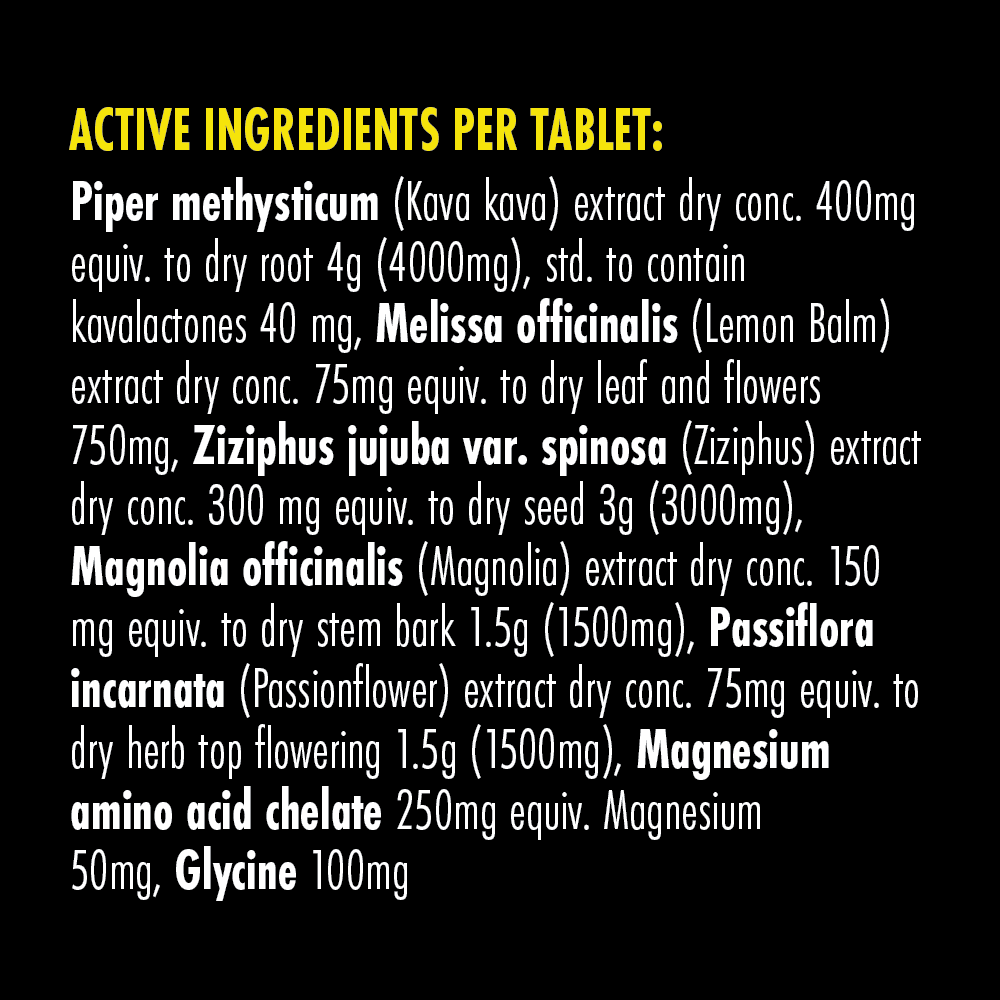 Do you sometimes...
Feel "burnt out" and increasingly over-stressed?
Find it difficult to fall asleep or stay asleep at night?
Feel blue or anxious?
Wake up feeling tired and sluggish, and it lasts much of the day?
Feel "wired" and unable to fully relax?
Worry about your general health and well-being?
Chill Out was specially formulated for those juggling the pressures of today's fast-paced world. Busy lifestyles, minds, and routines have become the norm leaving many of us feeling anxious, stressed, and run down.
Five Powerful Plants.
One Tablet.
Chill Out contains a combination of herbs used throughout the centuries in Western and Chinese herbal medicine.
Lemon Balm
Passionflower
Kava Kava
Magnolia
Ziziphus
Directions for Use
Adults: Take 2 tablets, 1-2 times daily or as recommended by your healthcare practitioner.
Cautions
Take two hours away from all prescription medications. Not recommended for use during pregnancy and breastfeeding.
Warnings
Always read the label and follow directions for use. If symptoms persist consult your healthcare practitioner. Not for prolonged use. Not recommended for use by pregnant or lactating women. May harm the liver. Vitamin and/or mineral supplements should not replace a balanced diet. Contains soy.
No Added
Starch, salt, wheat products, yeast, eggs, nuts, artificial colourings, flavourings or preservatives.