Regular price
Sale price
A$39.95
Unit price
per
Sale
Sold out
Ginkgo, sometimes referred to as Maidenhair Tree, is one of the world's oldest living tree species, surviving unchanged for over 150 million years. Traditionally used in Chinese medicine to promote healthy blood circulation, support memory and to increase short term memory.
Unique powdered herb
No added excipients
View full details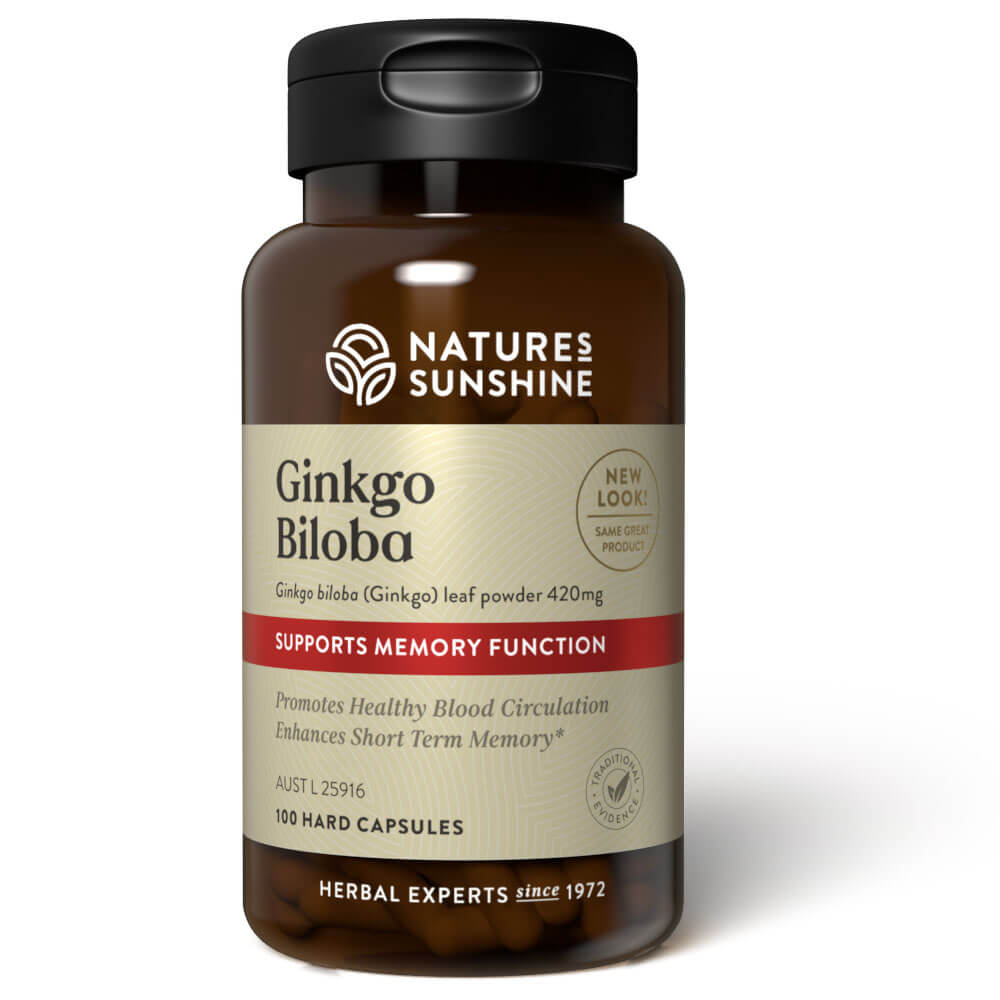 Gingko Biloba
Benefits of Gingko Biloba
Traditionally used in Chinese medicine to:
Maintain cognitive function
Enhance short term memory
Improve peripheral blood circulation to hands, legs and feet
Support memory function
Maintain memory recall
Fresh gingko biloba leaf.
EACH CAPSULE CONTAINS
Ginkgo biloba (Ginkgo) leaf powder 420mg
DOSAGE
Adults: Take 2 capsules three times daily with a meal, or as professionally prescribed.
PACK SIZE
100 gelatin capsules
NO ADDED
Gluten, lactose, soy, starch, sugars or salt, wheat products, artificial colourings, flavourings or preservatives.
CAUTIONS
Not recommended while pregnant or breast feeding.
Take two hours away from all prescription medications
WARNINGS
Always read the label and follow directions for use.
If symptoms persist, talk to your health professional.
T&Cs: I agree to the Terms and Conditions listed above
Great product.
The label says it all. Our family has been taking this for years.
T&Cs: I agree to the Terms and Conditions listed above
Great for energy
I initially bought this for my poor circulation as my mother had tried the same supplement of a different brand with good results. I have been taking for one week now and although I have not seen an improvement in my circulation yet but my energy levels are great!! I am functioning on less sleep without being tired and I am more alert and energetic. My only comment would be to take less than the stated dose as I was getting a very mild headache and not able to get to sleep early. I am taking half of the recommended dose. Highly recommend