Regular price
Sale price
A$39.85
Unit price
per
Sale
Sold out
Kelp is widely used by herbalists as a plant supplement, especially as a natural source of iodine. Iodine is an essential trace mineral required for the proper functioning of the thyroid gland.
Natural Iodine source
Supports healthy thyroid
View full details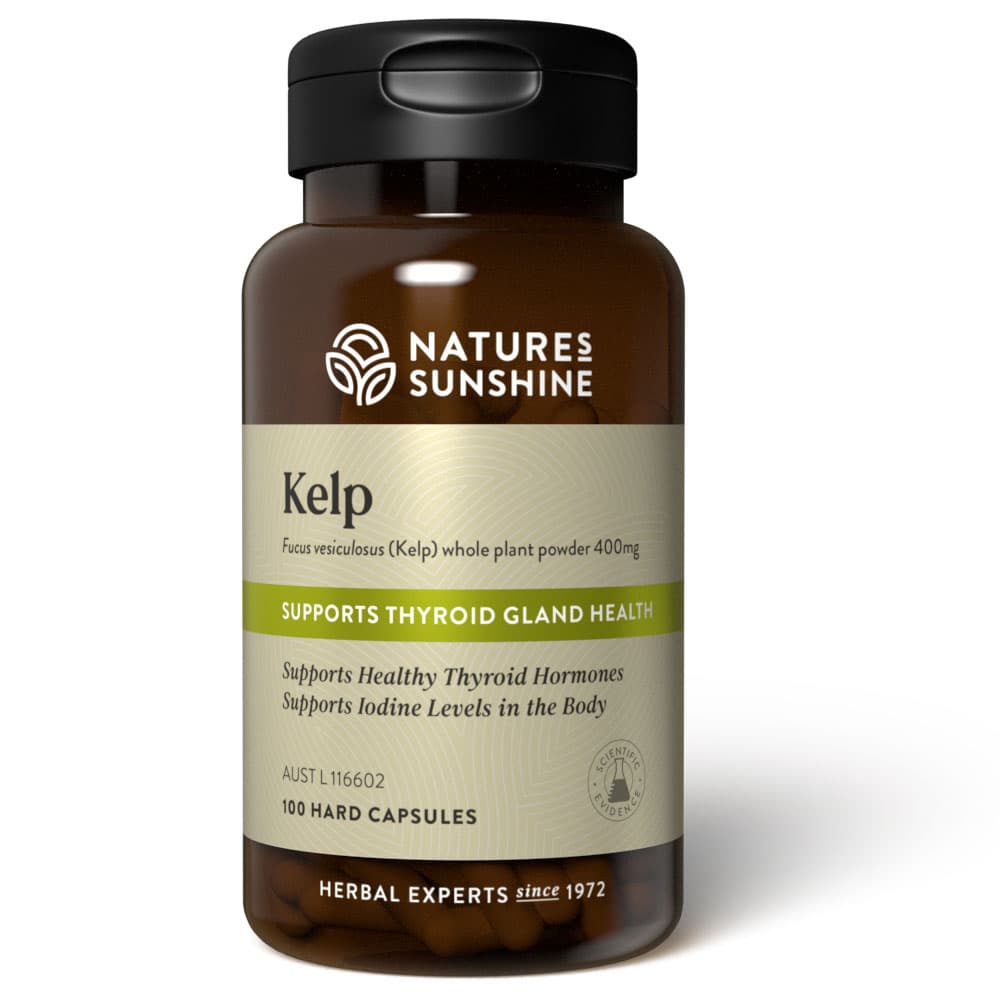 Kelp
Benefits of Kelp
Maintains and supports healthy thyroid gland health
Supports healthy thyroid hormones
Maintains healthy thyroid gland function
Supports iodine levels in the body
Bladderwrack Kelp.
EACH CAPSULE CONTAINS
Fucus vesiculosus (Bladderwrack) whole plant powder 400mg
DOSAGE
Adults: Take 1 capsule daily with a meal, or as professionally prescribed.
PACK SIZE
100 gelatin capsules
NO ADDED
Gluten, lactose, soy, starch, sugars or salt, wheat products, artificial colourings, flavourings or preservatives.
CAUTIONS
Not recommended while pregnant or breast feeding.
Take two hours away from all prescription medications
WARNINGS
Always read the label and follow directions for use.
If symptoms persist, talk to your health professional.
T&Cs: I agree to the Terms and Conditions listed above
Kelp as natural thyroid support
As someone who prefers natural products, kelp helps me maintain thyroid health - specifically the production of the hormone T3 (triiodothyronine) as well as the T4 hormone (thyroxine). Kelp by Nature's Sunshine is one of the (natural) neutraceuticals that has kept me in good health. Nature's Sunshine is a brand that I trust and have used for many years. In these days of the pandemic it is imperative to maintain a robust immune system.