Regular price
Sale price
A$59.95
Unit price
per
Sale
Sold out
Pau D'Arco, also known as Taheebo or Lapacho, is a South American tree. The bark is traditionally used in Western herbal medicine to relieve inflammation and mild symptoms of nail and skin fungal infections.
Vegan friendly
Pure bark tea
View full details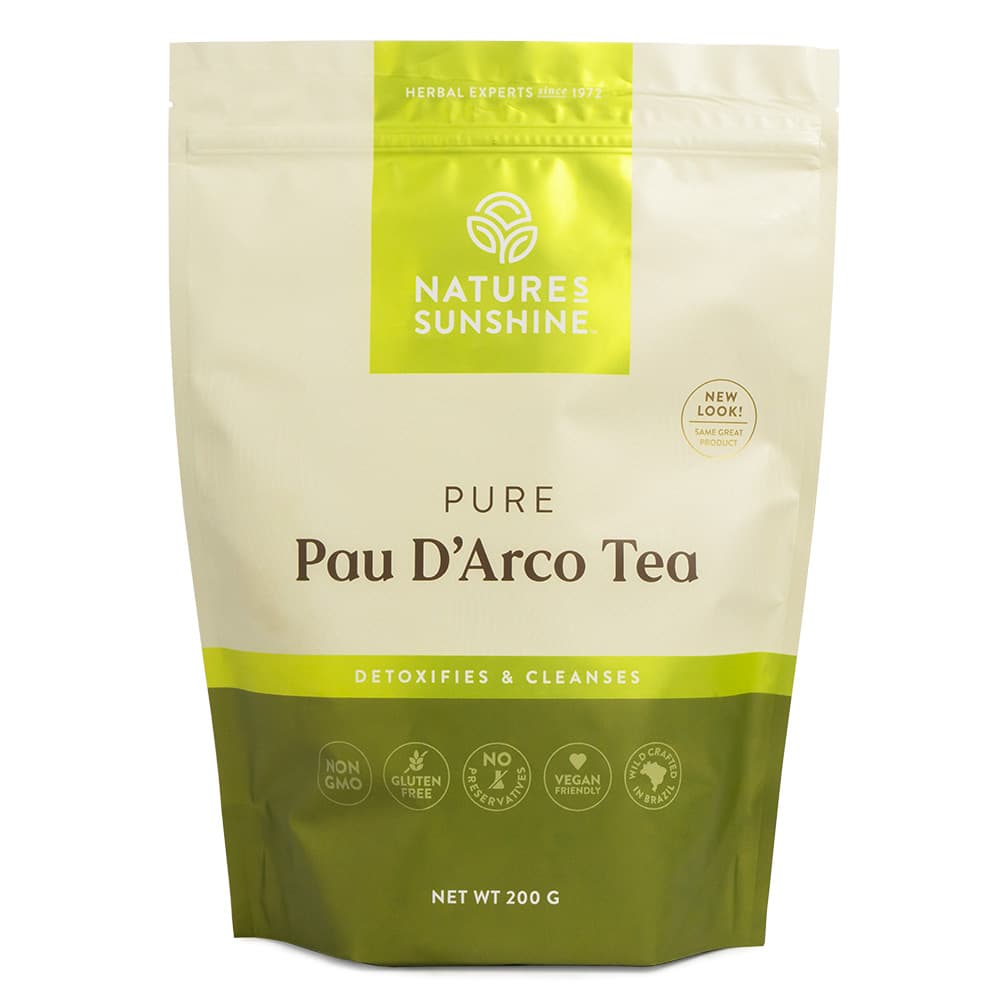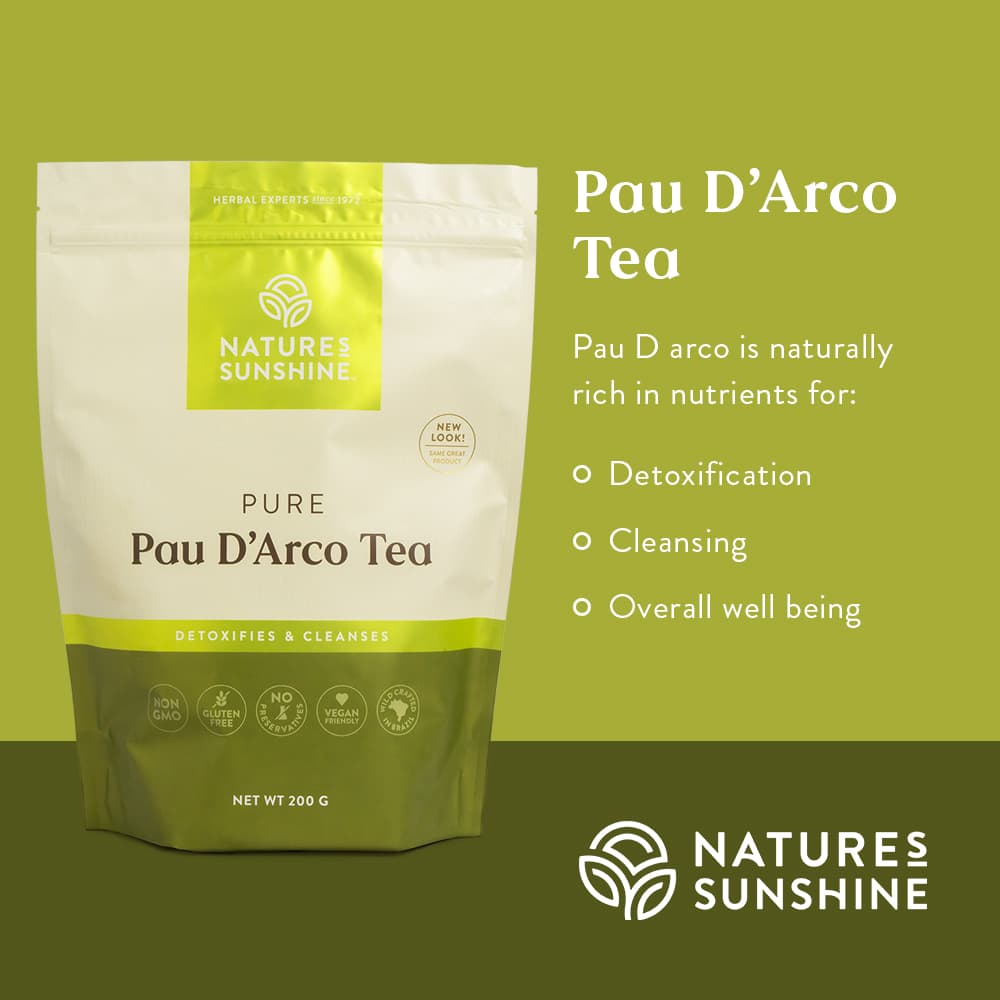 Pau D'Arco Tea
Benefits of Pau D'Arco Tea
Nature's Sunshine Pau D'arco is sustainably sourced from Brazil in South America and uses the inner stem bark from the violet-flowered tree, reported to contain the most medicinal benefits.
Traditionally used as an antifungal
May assist in general health and well being
Pau D'Arco Tea provides a pleasant hot drink alternative to capsules.
Pau D'Arco bark
EACH 5G SERVING CONTAINS
Handroanthus heptaphyllus (Pau d'arco) dried inner stem bark 5g
DOSAGE
Adults: Add 5 grams (1 level tablespoon) to 1 cup (250mL) of boiling water and remove from heat. Steep for 20 minutes and strain. Take one cup three times daily, or as professionally prescribed.prescribed.
JAR SIZE
200g
NO ADDED
Gluten, lactose, soy, starch, sugars or salt, wheat products, artificial colourings, flavourings or preservatives.
CAUTIONS
Not recommended while pregnant or breast feeding.
Take two hours away from all prescription medications
WARNINGS
Always read the label and follow directions for use.
If symptoms persist, talk to your health professional.
T&Cs:
I agree to the Terms and Conditions listed above
Pau D'Arco Tea
I have used this tea for 30 years to keep systemic fungal gut and immune issues under control. I add the bark to my pots of tea or rooibos.
T&Cs:
I agree to the Terms and Conditions listed above
No more sore lymph nodes
I unknowingly ate under cooked pork in 2019 which had lasting effects on lymphatic system. After two years of my general practitioner saying she doesn't know what it is or how to help I saw a natropath who suggested pau darco tea. The bug is still clearing my system but I'm not in pain and feeling much better! I'm on my 3rd container of tea now. A review yesterday suggests I keep drinking this tea for another 3 weeks and I'll be free of it. I'll also never eat roast pork ever again. Wonderful product, my dad and mum now drink it too for other benefits
T&Cs:
I agree to the Terms and Conditions listed above
Pau D'arco Tea
A potent product. Drinking a weakened cup when wish to. Good brand. Will work up amount and use.