Regular price
Sale price
A$38.95
Unit price
per
Sale
Sold out
Slippery elm has been used for centuries in traditional Western herbal medicine to soothe irritated tissues and relieve mild gastrointestinal tract inflammation.
View full details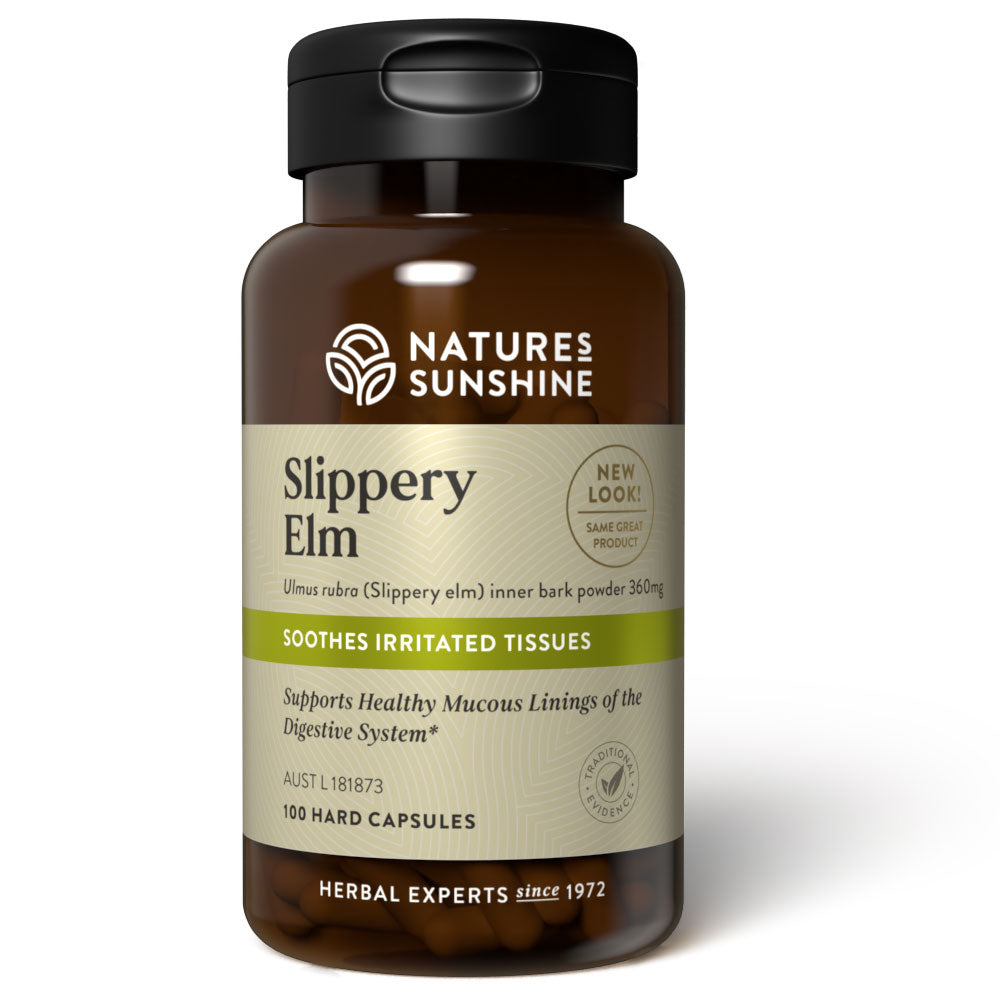 Slippery Elm
Benefits of Slippery Elm
Traditionally used in Western herbal medicine to:
Support healthy mucous linings of the digestive system
Relieve mild gastrointestinal tract inflammation
Soothes irritated tissues
Slippery elm bark prior to being powdered.
EACH CAPSULE CONTAINS
Ulmus rubra (Slippery elm) inner bark powder 360mg
DOSAGE
Adults: Take 2 capsules three times daily before a meal, or as professionally prescribed.
PACK SIZE
100 gelatin capsules
NO ADDED
Gluten, lactose, soy, starch, sugars or salt, wheat products, artificial colourings, flavourings or preservatives.
CAUTIONS
Not recommended while pregnant or breast feeding.
Take two hours away from all prescription medications
WARNINGS
Always read the label and follow directions for use.
If symptoms persist, talk to your health professional.
Slippery Elm
Has really helped with digestion. Highly recommended
T&Cs: I agree to the Terms and Conditions listed above
This is GREAT
I mean I trust all of this products but this has been a blessing, my son has a sensitive tummy and my husband as well and we've been using this and it has improve their health a LOT
T&Cs: I agree to the Terms and Conditions listed above
Better Tummy
I've found this to be a life saver and it's made a huge difference to my very sensitive tummy. I have a yeast free, soy free, lactose free, gluten free, wheat free diet and this has protected me from undetected Trace's of these. I will definitely be ordering again.
T&Cs: I agree to the Terms and Conditions listed above
It is the best of all slippery elm products