Regular price
Sale price
A$104.95
Unit price
per
Sale
Sold out
Four great detox products in one complete package:
View full details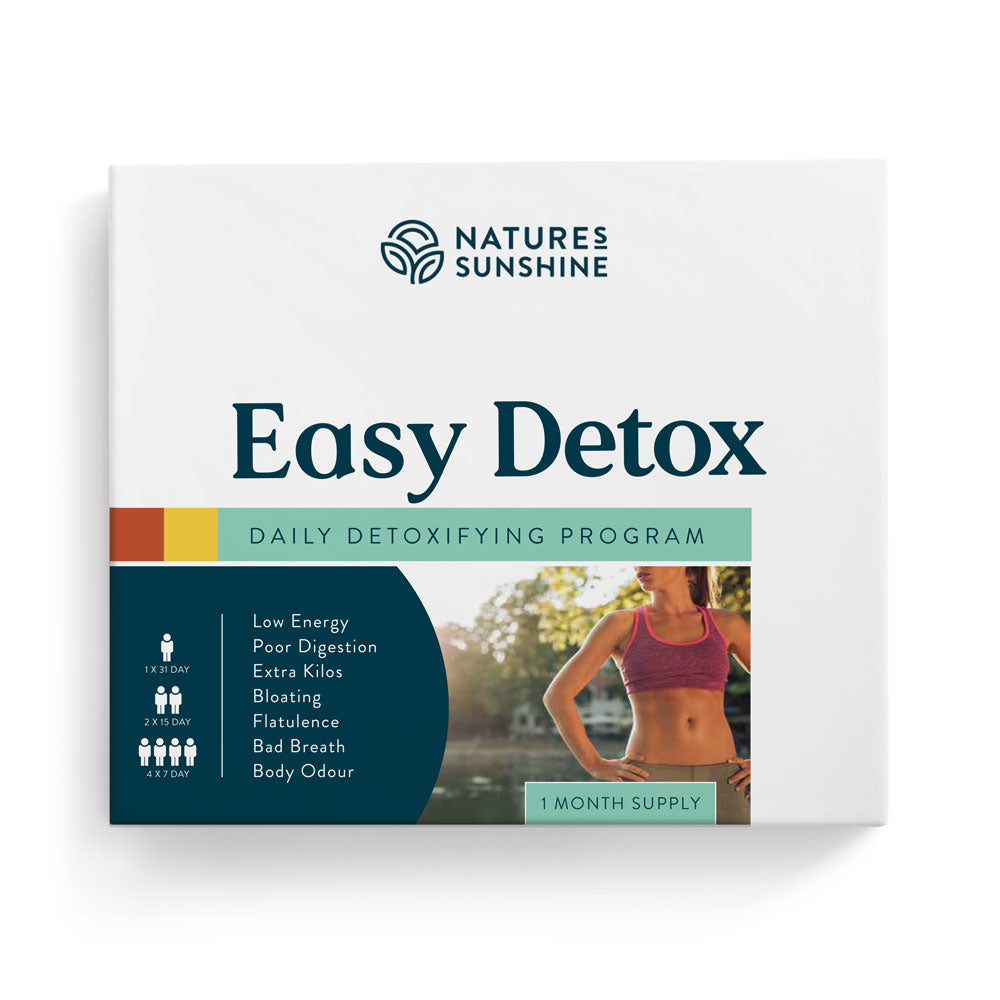 Time to Detox
Four Great Products to help you detox
Glass of liquid chlorophyll
EACH PACK CONTAINS
Liquid Chlorophyll 473mL - May assist in neutralising body odours and bad breath
Globe Artichoke - Aids bile production & supports healthy liver function
Lower Bowel Stimulant - Helps relieve constipation
Activated Charcoal - Bloating and flatulence relief
DIRECTIONS
Step 1
Take 1 capsule of each product with every breakfast and dinner
Take 1 capsule of Lower Bowel Stimulant & Activated Charcoal at lunch

Step 2
Drink 15mL of Liquid Chlorophyll mixed with 1 litre of water throughout the day

Step 3
Eat / Drink more things that are better for your health
Eat / Drink less things that are negative for your health
It will leave you feeling lighter, more regular and cleaner inside.
I have completed the Natures Sunshine Products (NSP) Detox 4 times, roughly once each year. Over the years I have completed a variety of Digestive Cleanse/Detox programs, however I have found this the most thorough, effective & satisfying. I believe this is due to the variety of products within this program working synergistically which made it so effective. As a Natural Health Practitioner its important to see & feel lasting results.